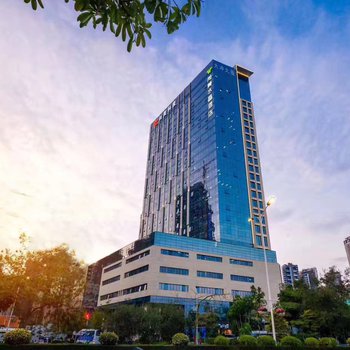 The Shangmei Shuijing Hotel provides a great place for travelers to relax after a busy day. The Shangmei Shuijing Hotel offers a pleasant stay in Shenzhen for those traveling for business or leisure.
The hotel is conveniently located just 7km from Shenzhen West Railway Station and 24km from Bao'an International Airport. Being just minutes away from Hi-Tech Park Metro Station allows guests to explore the city with ease. Famous local attractions Noble Merchant Golf Club, Dashahe Park and Shahe Golf Club, can all be reached with a short walk.
After a long day of sightseeing, guests can retire to the comfort of the hotel. This Shenzhen hotel features parking on site.
Germaphobes can rest easy - the level of cleanliness is highly rated at this hotel. This hotel is a popular accommodation for guests traveling for business.